As Workday has grown so have the opportunities to learn more through their conference offerings. In the beginning, there was just the one. Now there are multiple opportunities for users to engage with Workday conference in a variety of areas, both physical and technical.
With that in mind, I thought it was a good opportunity to share my thoughts on my own personal Workday experiences.
A Single Source of Workday Truth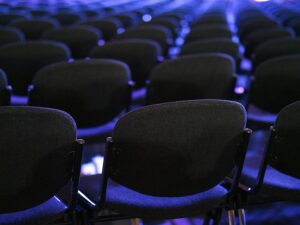 Compared to other software that I have worked with over my career, the Workday conferences are much more effective and helpful for users simply because everyone is on the same version. With many legacy HR / FIN / ERP systems, updates had to be loaded on systems and could break any customizations. So, many times customers were using different versions of the product. Then, anytime you were talking with another customer, the first question you had to ask was, 'what version are you on'. If you were on vastly different versions, you couldn't even compare notes on how you were using it because the experience was so different.
With everyone using the same version on Workday, there are things you can learn from literally any customer that is using Workday, regardless of industry or module expertise. Regardless of which conference or user group you attend, you can easily ask 'what is your favorite thing about Workday and what is your least favorite thing about Workday?'. This will always be enough to get a good conversation going (even if you are an introvert!).
DevCon / Hackathon – May
This conference is very new. It started in 2022, and is still pretty focused on Workday Extend. But the intention for it is to be a very technical conference, for the more technical users of Workday. It also includes sessions on Workday Prism, Integrations / Studio, and the technical aspects of Workday Adaptive and Workday Journeys, which include 'custom cards' that are created using Extend (but you don't have to own Extend to create then).
There are two components to the DevCon conference. It includes 2 days of sessions, with roughly 30 sessions to choose from. Then the 24 hour Hackathon, across the last two days. You can choose to attend one or both of them and you don't have to be a technical expert to get value from either or both.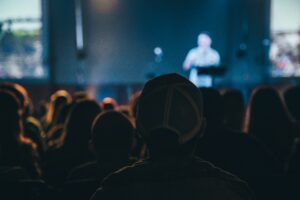 If you are a technical expert in one of the above topics, you probably have questions about various technical challenges that you are trying to solve. This is a great place to come to with a list of questions. There are other Workday staff experts there that would love to hear how you are leveraging the various products and to answer any questions that you have.
For those that are new to Workday, or some of these toolsets, this is a great place to come and learn from the experts. The sessions will include lots of different customers sharing their experiences of use cases where the given tool has solved a key challenge that they had and how you might solve similar challenges at your company.
What If I Can't Hack The Hackathon?
The first time I participated, I knew a lot about Workday, buy very little about Extend. Even though I couldn't code, it was still a great experience and I was able to help brainstorm ideas for the app our team was building, help test it, and help document what we were doing and why for the demo and explanation that we did at the end for our group. So, please join in on the Hackathon even if you aren't an expert yet. You can still add value and you will learn a ton!
Altitude – July
This is not a Workday user conference. It is ONLY for Workday consultants (those working for official Workday partners). However, you will see people on LinkedIn posting about it, so I thought it would be helpful for me to talk briefly about it. It is a similar format to Rising, with keynote sessions and lots of breakout sessions to choose from. One interesting thing is that this event is a big opportunity for the Workday employees to come together. So, the first couple of days are open to any Workday consultant. But the last day is only for Workday employees.
Rising USA – Late September or Early October
Rising EU – November
Workday Rising is the annual user conference. Pre-Covid, the USA version was up to 14,000 or so (in-person) attendees. Post-Covid they have added an on-line version of it and in 2022 there were 19,000 attendees, but they limited it to roughly 8000 people in-person. The in-person one sold out by the end of June. So… buy your tickets early in the future.
The event starts on Monday evening and goes through Thursday at lunchtime or so. Monday evening is a large group keynote and is usually a special speaker, unrelated to Workday. After this session, people are encouraged to go to the Expo floor to meet vendors as well as eat a light supper of hors d'ouvres that are placed around the Expo area. This time is a great opportunity to connect with Workday Partners that you have worked with or other customers that you know.]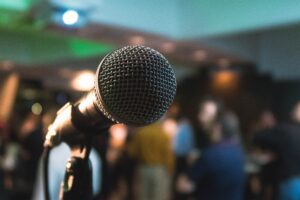 Tuesday morning is the main kickoff of the event, where they highlight new functionality and where Workday is investing to grow the functionality of the product or related software that they have recently purchased to expand how Workday can help their customers.
Tuesday evening tends to have lots of Vendor parties. Wednesday evening is always a big party that Workday hosts. When they were in Orlando, they rented out one side of the Universal park and when they were in Vegas, they had a band perform in the hockey arena. It is a big deal and lots of fun.
There are always a series of Keynotes and each major module area has its own keynote highlighting new functionality recently release and being working for future releases. For example there will be HCM, Finance, Adaptive, Technical (Prism, Extend, etc.), etc. keynotes. I have found these sessions really helpful to get an understanding of where Workday is heading with the product and how we could use it to solve challenges that Workday couldn't help with yet.
Then there are hundreds of other breakouts to choose from (roughly 300 or more). You usually only have time for 9 or so sessions. But many of them are recorded and you can watch them later. Some of the sessions are 'hands on' and can be a couple of hours long (they literally set up a computer lab where each person has their own laptop to use for the session). These are basically short training sessions, at no additional cost, but they typically fill up within 24 hours, so you have to act fast to get into them.
If you are taking a team, here are a couple of recommendations:
Be strategic about what sessions you attend. Review the list prior to registration opening and decide which sessions could be most helpful for your team. Then split them up between the different team members. Typically the teams that I have worked with tried not to attend the same sessions, unless it seemed vary applicable to our needs. Then, if we found a session really helpful, the rest of the team would watch the recording of it.
Register early for the sessions. You can select your sessions in mid August or so. You will get an email stating that the session registration is now open. Some of the sessions will fill up within 24 hours.
It is tempting to meet up for meals to compare notes from the sessions that you attended and plan for the rest of the day/event. However, I encourage people to also just go to a random table during meals and talk with whoever else is there. I have had some really interesting discussions during meals and walked away with great ideas that we later implemented.
Some sessions are offered more than once, which can be helpful as you sort through the list of sessions.
Schedule some 'brain dates' to meet up with other customers/consultants around specific topics.
Schedule 'ask an expert' times where you can ask a Workday consultant (that works for Workday, not a vendor) a specific question that you are struggling with. (These are free, included in the cost of the conference).
RUGs- Regional User Groups
Regional Users Groups are a great chance to meet other Workday Customers in a given area. It could be within one state or a cluster of states. During COVID, they all moved online. Over the last year, they have started meeting in person again. They are typically free, hosted at a customer site, with a Workday partner picking up the cost for a light breakfast or lunch. They usually have some speakers, usually other Workday customers in the region, sharing about their experiences with a given module or issue and how they solved it. They may also have breakout sessions that are just open discussions on a given topic or area of Workday, such as Payroll, Finance, or Reporting.
Because of the low cost (basically only your travel costs) and the chance to meet other customers, this is a great opportunity for Workday customers to learn more about Workday, connect with others that are heavy Workday users, and learn from peers at other companies.
If you have the opportunity to attend a Workday conference, I would absolutely recommend that you take that opportunity. As Workday customers, this provides an incredible chance to learn more about such an integral part of your business. As Workday consultants, this offers a unique opportunity to grow both skills and networks to better support your clients. It's a win/win.